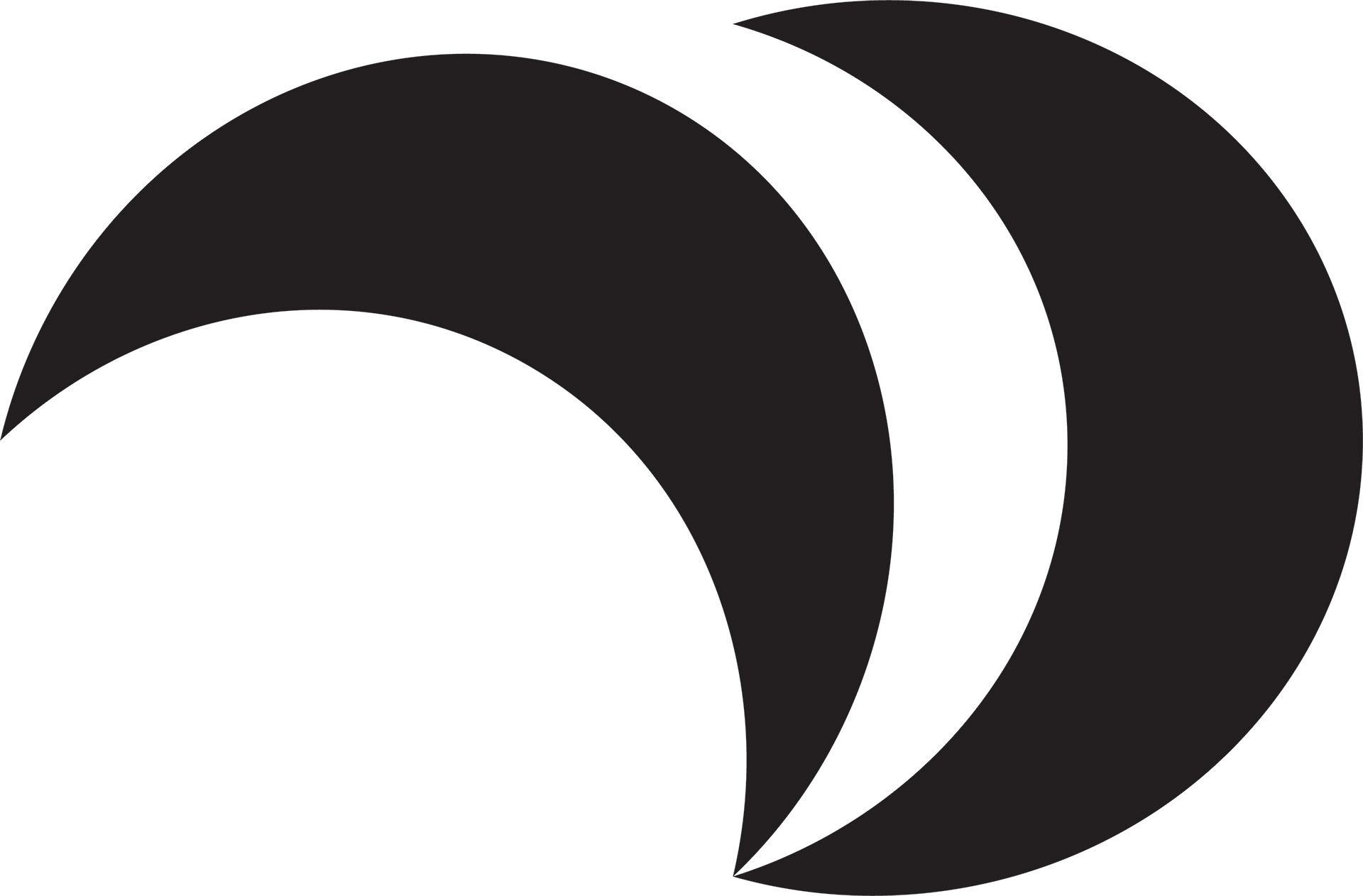 Helping New Parents Navigate Parenthood
This project was completed within a three week period in the context of a Health Design class led by instructor Ben King, a Health Product Designer. Projects briefs were left open, leaving students with the challenge of discovering design opportunities independently through Design Thinking, research and methods.
the IDEO design processes and methods were utilized. Expert interviews with medical professionals, specifically nurses, as well as guided interviews with new parents,  further refined our final offering.
The final product submission was a new parent forum that would be moderated by medical professionals.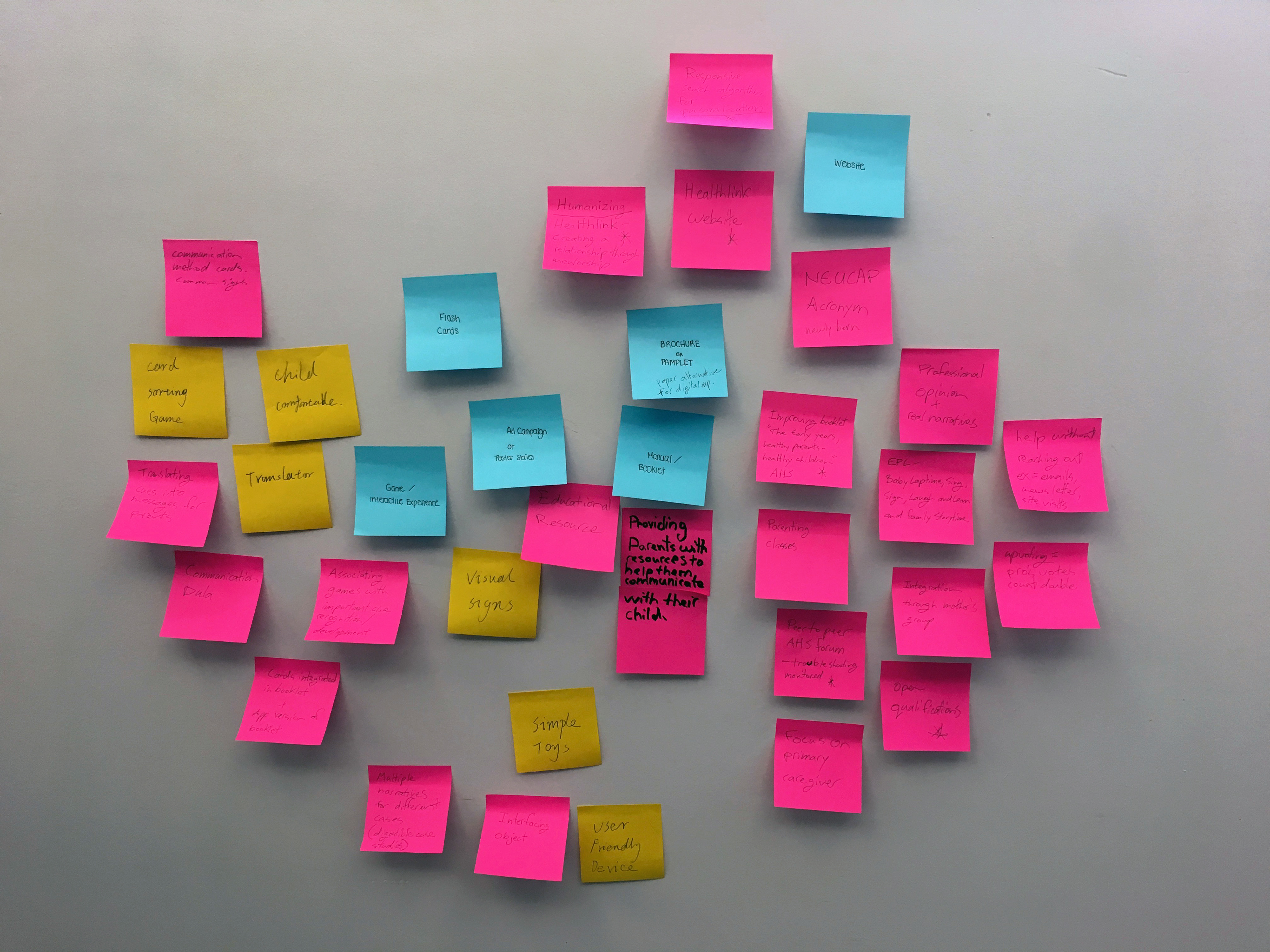 As a group, we refined research directions and what our product may be. An important mindset for us was to keep ourselves open to the possibilities of what the final offering might be, whether it would end as a digital or physical product was dependent on what would best serve the needs of the users.

we utilized IDEO's design method, the card sort,  to guide  our interview and discussion with nurses. The nurses in question are also parents, aligning further their perspectives to the project. The image below is the result of this exercise. We explained our intention to offer an online parent discussion forum. We jotted down the nurses thoughts and concerns, as well as positive remarks about the product. Cards were ordered, with the help of colored stickers, as concerns or benefits.  This cards were used to highlight important features for the web based offering.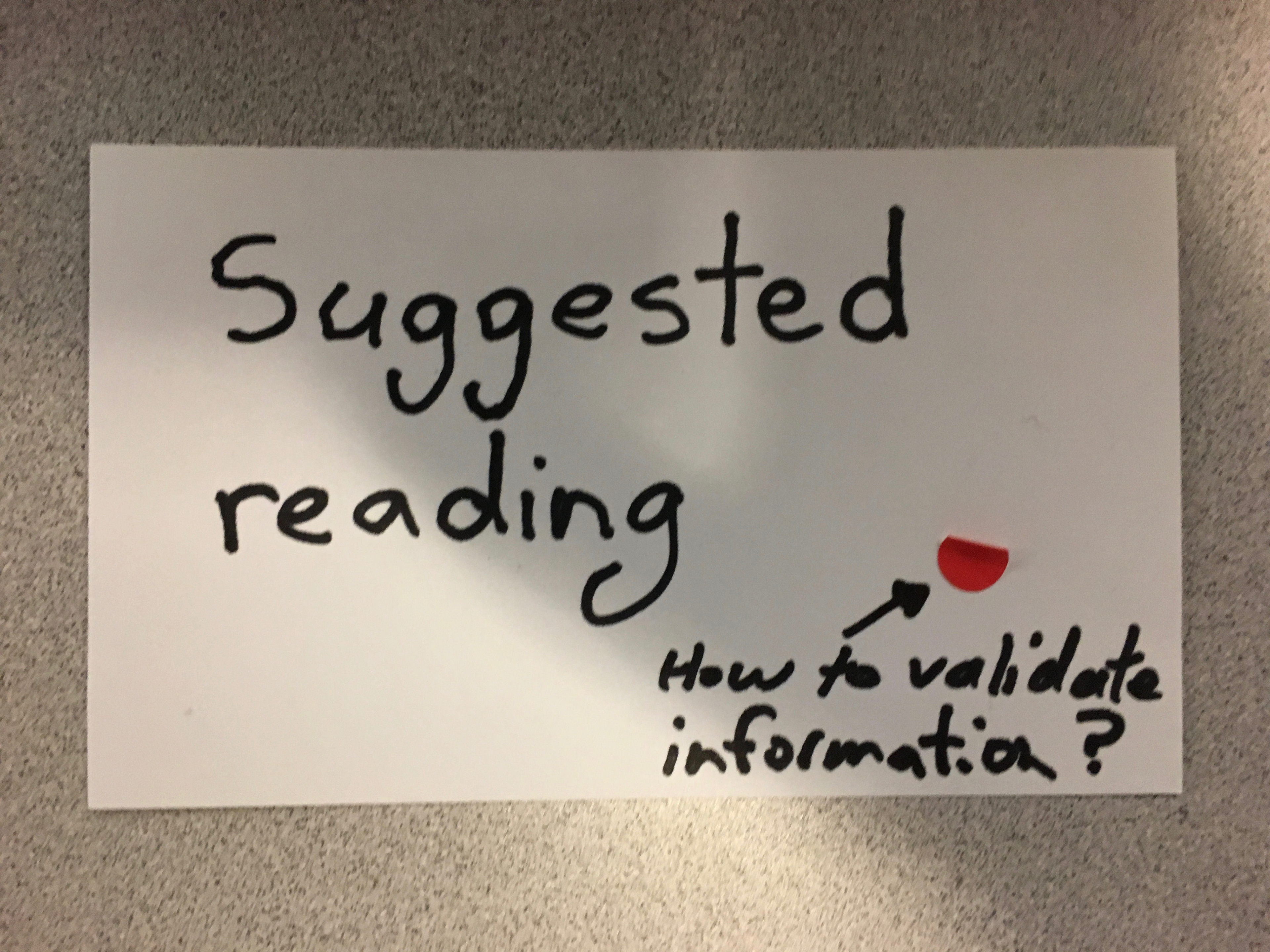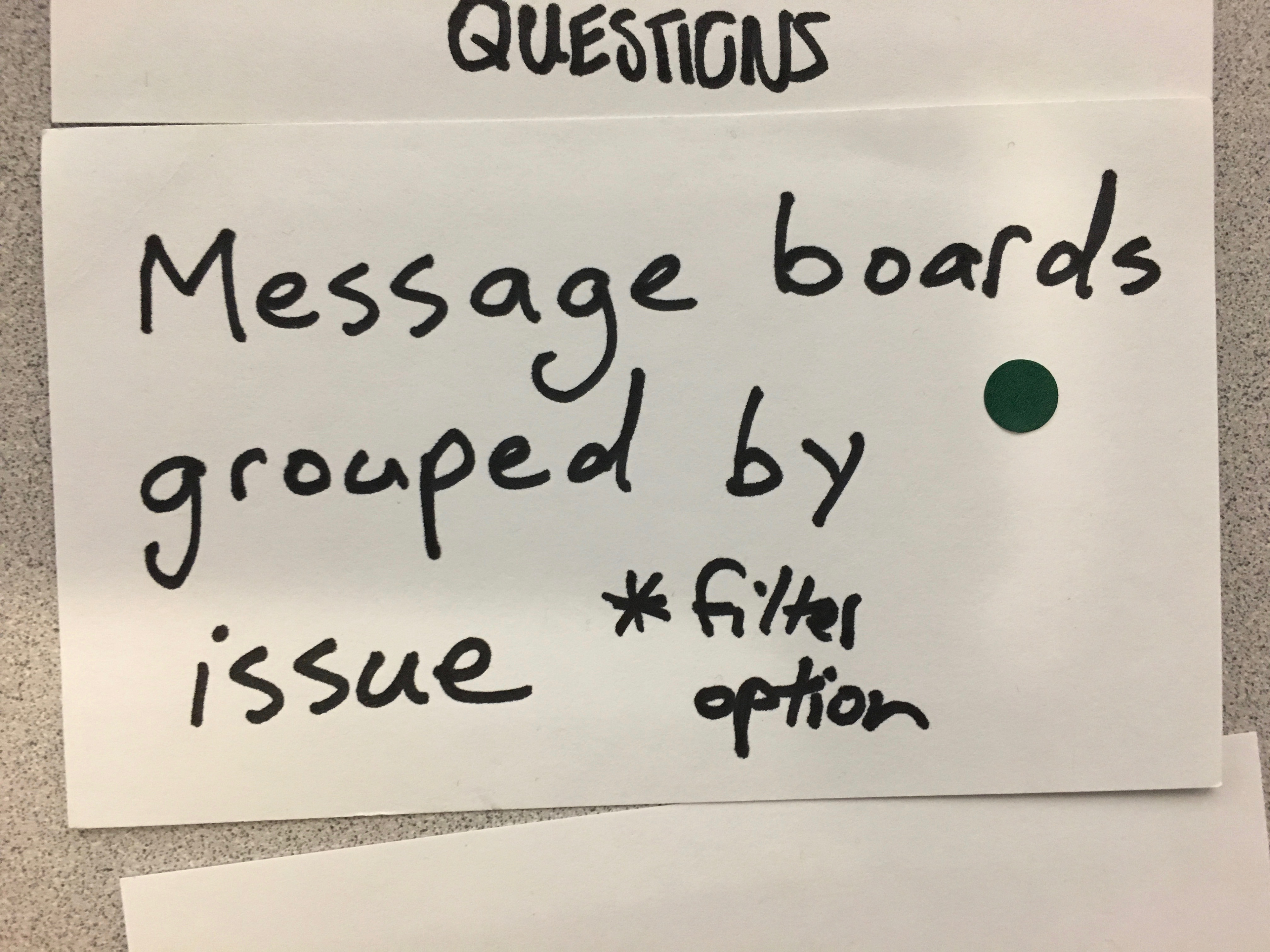 Also useful to our product development was analogous inspiration. A forum I have encountered in the past and that I found had some desirable and useful navigation hierarchies is Stackoverflow (below), a computer programming forum where users can ask questions and receive upvoted answers from other users.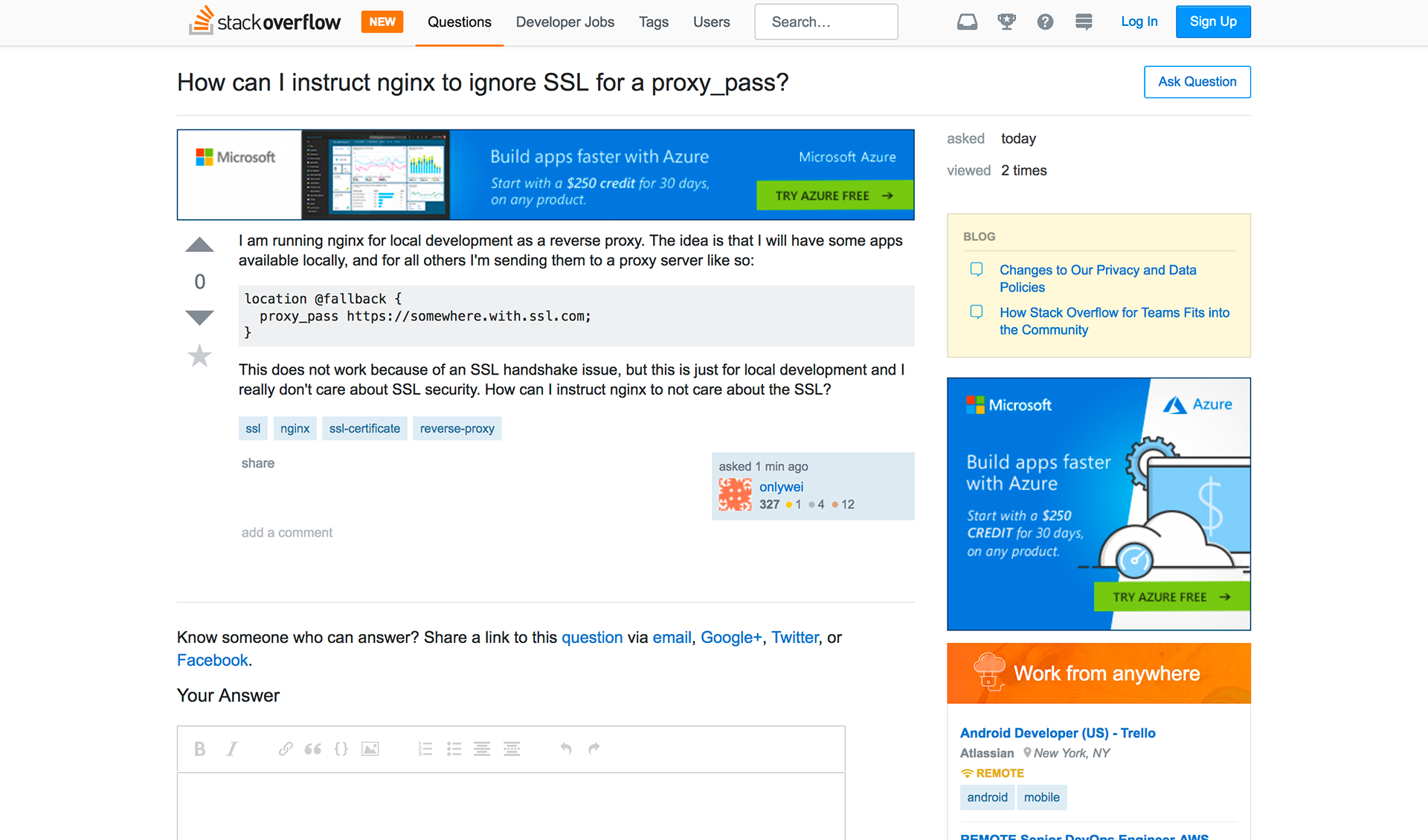 The final forum was created in accordance with the AHS Visual Identity Standards.
Below are screenshots of the final digital prototype.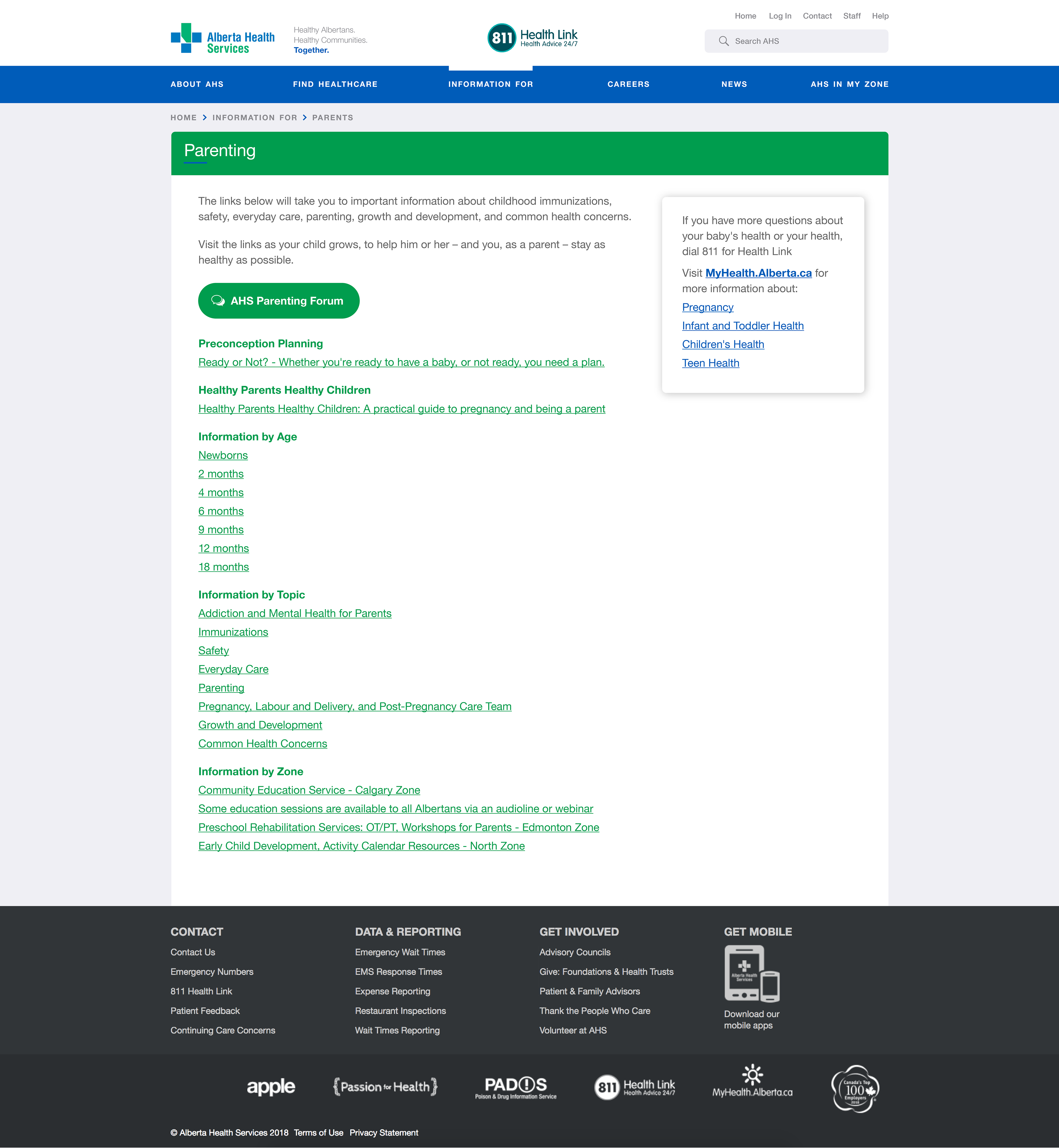 Parents are encouraged to type in their questions, because the  "Start a Discussion" button is clearly indicated at the top left of the page. Discussion headings appearing in the centre of the page can be refined via the "Search Forum" search bar. Users who have stars attached to their icon are medical professionals approved by website monitors. This element provides users the assurance that information given by starred users are in alignment with professional standards and best practices. Subject headings are color  coded to provide ease of navigation.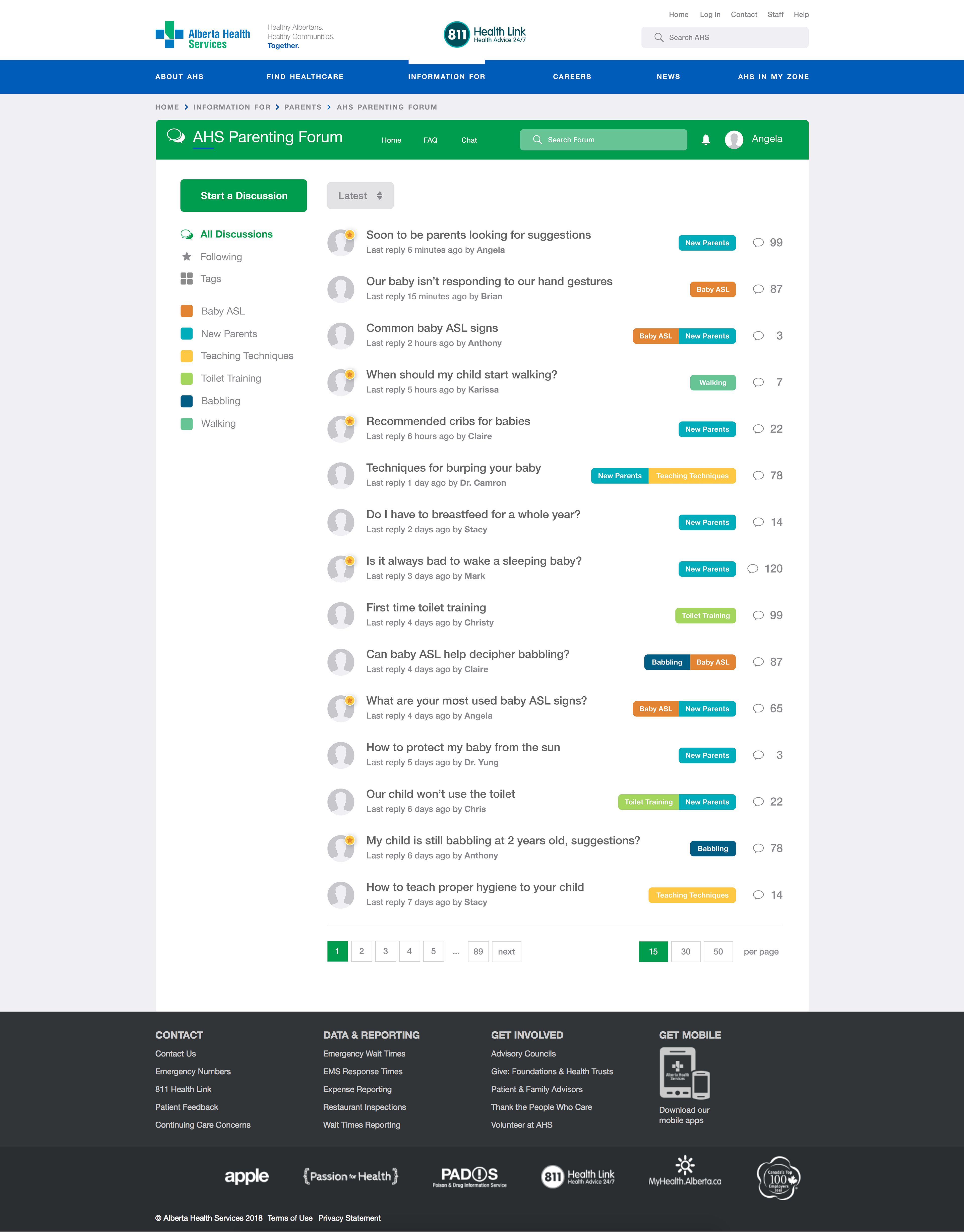 Once a user selects a discussion heading, they are brought to the discussion page, where answers are ranked by upvote. Starred user upvotes are indicated by the blue star icon.

The streamlined nature of the website is a testament to the constant refinement we applied to our research questions throughout the project. In the end, most of the AHS professionals who were present for the projects final presentation did not think such a website could exist within AHS simply because the institution is not ready for such digital offerings. Despite this, there was a medical professional working in private enterprise who did think such an offering would be possible and useful to parents, even successful, outside of AHS.